A 24-year-old documented gang member was shot near his stomach at the 500 block of South Rose Street, in Anaheim, on Sunday, according to the O.C. Register.  This incident happened about a half mile from the Anaheim Packing District.
The victim showed up at a local hospital's emergency room on Sunday night at around 10 p.m.  Read more…
At the 10th Annual Disney Half Marathon, the Anaheim Community Foundation was awarded $10,000 to support Anaheim Student Participation in Project S.A.Y. (Support Anaheim's Youth). Ten members of Project S.A.Y. (Support Anaheim's Youth) participated in the Disneyland 5K. Project S.A.Y. is one of many free programs for Anaheim youth in middle and high school made possible through ACF.
About Project S.A.Y.
Project S.A.Y. (Support Anaheim's Youth) is the City of Anaheim's Youth Development Program. Project S.A.Y. serves Junior High and High School age youth and their families living in Anaheim and uses a combination of Youth Outreach, Case Management, School Interventions, Assistance to Parents, Community Education, Youth Leadership Development, Health and Fitness, and Education and Employment to engage youth in positive and constructive activities to promote the healthy development of young people.
Youth meet individually or in small groups with a Community Services Outreach Specialist to resolve conflict and problem solve issues of importance in a young person's life. Youth participate in a wide range of social, recreational, and educational activities that help them develop the knowledge, skills, and abilities necessary for successful adulthood.
…read more
Read more here:: Anaheim Community Foundation
ORANGE COUNTY DISTRICT ATTORNEY PRESS RELEASE
Case # 15NF2656
Date: October 2, 2015
OCDA SEEKS PUBLIC'S HELP IDENTIFYING POTENTIAL ADDITIONAL VICTIMS OF JUNIOR HIGH SCHOOL DRAMA TEACHER CHARGED WITH SEXUALLY ASSAULTING SIX BOYS UNDER 15 YEARS OLD
FULLERTON, Calif. – The Orange County District Attorney's Office (OCDA) is seeking the public's help identifying potential additional victims of a junior high school drama teacher charged with sexually assaulting six boys under the age of 15. David Michael Bruce, 65, Anaheim, is charged with nine felony counts of lewd acts upon a child under 14 and two felony counts of lewd acts on a child age 14 or 15. If convicted, Bruce faces a maximum sentence of 125 years to life in state prison. The defendant is out of custody on $1 million bail and is scheduled to be arraigned Oct. 29, 2015, at 8:30 a.m. in Department N-12, North Justice Center, Fullerton.
At the time of the crimes, Bruce was employed as a drama teacher at Sycamore Junior High School in Anaheim and had access to minors. The defendant retired in 2010 but worked as a substitute teacher at the school until 2013. Read more…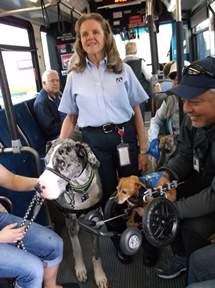 FOR IMMEDIATE RELEASE: Oct. 2, 2015
FOR MORE INFORMATION: Eric Carpenter (714) 560-5697
NEWS ADVISORY: Poodles, labs and more to ride OCTA buses for service training
WHAT: Service and therapy animals in training are invited to join their handlers in making bus rides a familiar and relaxed experience during the Orange County Transportation Authority's Service Animal Training Day.
Roundtrip training buses, not in service to the public, will depart every 20 minutes from the ARTIC station in Anaheim to the Downtown Disney District and the Anaheim Garden Walk. Participants can take unlimited rides during this event for free. Read more…
Community activist Lou Noble has been taken into custody today by the ‪Anaheim Police Department for resisting arrest.  He was allegedly filming the police while they were confiscating items from the homeless.
Noble's friends and supporters are urging folks to call Lt. Eric Trapp, the Anaheim Public Safety Public Information Officer, at (714) 765-1521 or email him at etrapp@anaheim.net.  The Anaheim Police may be reached at (714) 765-1900.
It may also help to contact the Anaheim City Council members: Read more…
The Buena Park police pursued a stolen brand new Mustang into Anaheim last night at around 11 p.m., according to the Anaheim Police Department's Facebook page. The suspect vehicle collided with a center median and at least two other vehicles. The suspect vehicle overturned and Anaheim Fire & Rescue performed heavy rescue to extricate at least one patient.
All suspects were taken into custody. No Anaheim Police units were involved in the pursuit. Traffic was closed in all directions on La Palma between Brookhurst and Columbine for approximately 3 hours. Read more…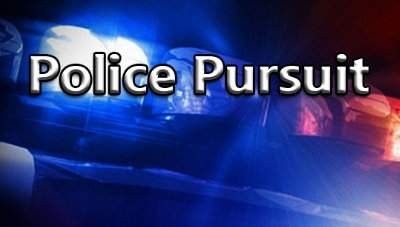 Shots were fired tonight when Buena Park police officers pursued a stolen vehicle in a short chase that ended near the on-ramp of the 91 Freeway and Brookhurst St., according to the O.C. Register.
The chase began at 7:20 p.m. when Buena Park police officers  showed up at an unidentified location in Buena Park, after they received a call about a stolen vehicle.
When the chase ended in Anaheim the suspect fled on foot and shots were fired.  No word yet on who fired the shots or if anyone was hurt. Read more…